~ BUILDING BEYOND GLAMOUR ~ 
The dedication and determination we bring to every masterpiece FERI's designer craftspersons create intensifies the passion of every GWT representative. One of the most important traits that defines characteristic at the heart of our opportunity is the GWT compensation plan. We created the world's first Free-Flowing & Variable to Infinity Compensation Plan ® that eliminates any restrictions and speed bumps for the members to access their earned commissions and bonuses. Our distinctly distributor-friendly compensation plan makes the GWT business the opportunity for the people; where the average part-time entrepreneur truly has the chance to create wealth for himself and share it with others. We are proud that our revolutionary free-flowing compensation plan eliminates the status quo in direct sales where only an elite of distributors can achieve financial greatness.
Fairness and determination are the driven forces behind the way we do business and that distinction makes GWT Corp the best home-based and internet-based opportunity in the history of Direct Sales/MLM1. Take a quick online or live tour of our glamorous product galleries and our revolutionary business plan and you will see that the GWT opportunity is like no other. 
"When a few entrepreneurs accept your proposal, perhaps you got lucky. When a few thousand entrepreneurs accept your proposal, perhaps you had a sale. When tens of thousands of entrepreneurs in 150 (now over 165…) countries accept your proposal; when you shatter all DSA/MLM performance records in the first decade; when you set records for creating the fastest monthly five figures, six figures and million-dollar earners, then IT IS A SUCCESS." – Ramin Mesgarlou, Founder/CEO 
Global Wealth Trade Corporation opportunity (GWT) – Est. 2005
 ~ BEST COMPENSATION PLAN ~ 
GWT's exclusive FREE FLOWING and VARIABLE, 10/10 INFINITY compensation plan is top rated by industry's premium MLM portal businessforhome.org. It's unprecedented up to 75% payout coupled with its FREE FLOWING and VARIABLE structure pays out much more and much faster than any other MLM compensation plans. This simply means, NO flushing, NO "rank" restrictions and NO "pay leg" payout. You will get paid on every sale in your entire organization to INFINITY. See GWT compensation plan by clicking here.
 ~ TOP INDUSTRY RATINGS ~ 
Over the past decade, GWT and its product lines have received scores of media accolades and awards for quality, innovation, design and creativity. The red carpet sizzling product performance has attracted hundreds of international celebrities and dignitary clients. Please see the "MEDIA" link on www.gwtcorp.com. 
FLAWLESS A+ BBB RATING
We are proud members of the highly respected Better Business Bureau (BBB). Our impressive, decade long track record stems from our culture of "No LC Left Behind" as we strive to do all that we can to help our valued Luxury Consultants to succeed in their GWT business.
 ~ UNIQUE PRODUCT LINES ~ 
GWT is the only opportunity that truly offers unique and highly profitable product lines in the 1.2 trillion dollar fashion industry. This simply means you don't have to compete with thousands of other health & wellness, or telecom opportunities marketing similar products. In less than a decade, two of GWT's product lines, FERI and FERI MOSH have received scores of accolades and praise from the industry experts to be the benchmarks of the luxury designer fashion & jewelry industry. This high level performance stems from our Founder's philosophy that, "If it exists, make it better. If it doesn't exist, create it." – Ramin Mesgarlou, Founder/CEO 
UNMATCHED PRODUCT WARRANTIES
From our super fashionable and economical POSH line up, to the luxurious and vast FERI line up, to the prestigious FERI MOSH collection, GWT offers the industry's best warrantiesunprecedented in the designer fashion world.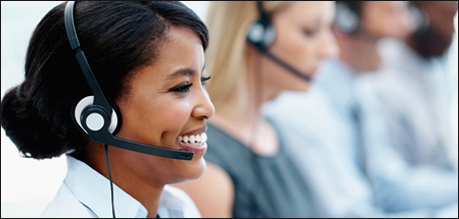 ~ YOU'RE NOT ALONE ~ 
No experience is necessary as GWT provides all trainings and tools necessary to succeed in your GWT business. Your "Business In A File" (BIF) USB key is included in your start up package and it contains all the necessary training materials and videos to get you started on the right track. In addition to the BIF, your GWT virtual back office offers the industry's best promotional materials to help improve your retail sales. For entrepreneurs seeking lifelong residual income, GWT has the exclusive rights to the industry's most advanced MLM/DS University, The Forensic Networker. 
UNMATCHED COMPANY SUPPORT 
GWT serves clients and Luxury Consultants in more than 150 countries around the world with an average growth rate of 190% per year. Our relentless commitment to create the best opportunity in MLM/DS for the average entrepreneurs has propelled many of our valued Luxury Consultants to record setting personal financial milestones.